Fume Scrubbers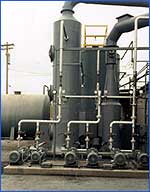 AB Plastics, Inc.

can design, manufacture, and install high efficiency fume scrubbers to meet the most demanding air emission application. Our scrubbers remove airborne contaminants through gas absorption , mass transfer, or mechanical impingement, and can be designed to meet the strictest of EPA standards.

Vertical, horizontal cross-flow, single-stage, dual stage, and extended bed models are available to custom tailor your system to match your application requirements. Materials of construction include: polypropylene, polyethylene, PVC, CPVC, FRP, and dual-laminates. Packing type, packing depth, recirculation rate, spray header layout, recirculation volume, packed bed cross-section, and chem-feed system are all designed specifically for each application to insure the utmost in performance and reliability.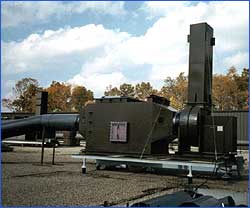 Our scrubbers can be designed to meet air emissions requirements in many industries. We can also provide odor control and NOx fume scrubbing systems.

AB Plastics, Inc. utilizes the latest in computerized design, drafting, machining, welding, and manufacturing equipment to provide our customers with the highest quality and trouble free systems in the industry.